TIVOLI - The feature documentary
December 15th, 2009
BJ has just finished composing the soundtrack for the full feature documentary "Abpfiff am alten TIVOLI", a film about the recently decomissioned football (yes, the sport the Americans so blasphemically call "soccer") stadium in BJ's hometown of Aachen.
"When I was offered the opportunity to be a part of something that emotonally close and important to my hometown I really didn't have to think twice to say yes. This movie really takes you back through the history of the team, the stadium and a huge chapter of the city." - says BJ.
The film has been released two weeks ago.
Leather Zoo - goes Hollywood
June 10th, 2009
Leather Zoo has contributed two of their songs to the upcoming feature film "Tattoos - A scarred history" by film production company Pillay-Evans.
The movie has been presented at the 2009 film festival in Cannes and will be airing in the UK and other selected countries soon. A percentage of the films proceeds are going to the childrens Aids/HIV charity Angelwish. Check here for infos on Angelwish
"The controversial film takes a sociological look at tattoos and tries to answer the question of why tattoos have become such a large part of today's society. With help from sociologists, psychotherapists, MP's and Bishops, we delve into the minds of people to discover their emotional and personal reasons for getting a tattoo, including Meg Gaffney's powerful story as she seeks a tattoo artist to replicate her nipples after battling breast cancer."
More info on the film is available here...
Leather Zoo - international digital release
April 14th, 2009
After many months on the physical circuit "Welcome to the Zoo" by Leather Zoo - BJ's stream driven punk weapon from Sheffield, UK - has finally found its way onto the digital market and can be purchased in almost every online music shop or portal.
Certainly, when the boys come around to your town, they will also be carrying copies of the album in 3D - ready to be purchased by you and signed for you - but for now it seems to be a good thing to know that you don't even have to leave your house to get fine punk music.
For now we can offer you the following link which contains a collection of links to all current shops where you can purchase the EP:
Get "Welcome to the Zoo" no matter where you are...
Die Sklaven - "Arbeit am Verdorbenen"
March 25th, 2009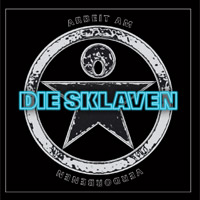 BJ has teamd up with a couple of good friends to record an album full of hot and dirty German rock music. The band "Die Sklaven" has been in existence for many years already but only when BJ joined some three years ago did the internal chemistry finally suggested to top it up a notch and get a little more serious.
So what was originally thought to be "just" a hobby band between friends suddenly turned ambitious and serious. The result is said album and a few cocerts and a following of die hard fans... So if you like loud and unfiltered music with VERY ecplicit lyrics in German this might be something for you.
Die Sklaven official website WARNING: Only in German
Die Sklaven on iTunes
A producers life...
Feb 17 , 2009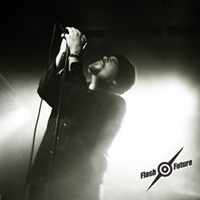 BJ has recently finished producing the upcoming debut album "Rock Rock" by Flash Future - a band from his native Aachen in Germany.
BJ: "It was a great experience to jump on the producers chair again. So many decisions to make, so many things to consider and take care of that do not only have to do with my own view on music as a drummer. The learning curve was extremely high. But isn't that what it's all about?"
The Album contains twelve powerful rocksongs that are as raw as they are powerful. It will be released very soon and made available through the usual channels. For more information on Flash Future and "Rock Rock" please visit the Flash Future website. Or come back here for more information on the release and where to buy it.
The record release party will be Sat. March 14, 2009 in Aachen, Germany at the Jakobshof. Bring high expectations and some friends.
Jessica Beach album release
Nov 16, 2008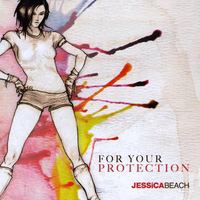 The wonderful Jessica Beach has finally released her second album. Due to her production schedule it was not possible for BJ to play on this masterpiece but it should be noted that the last three songs on the album are excellent remixes of three songs off the previous albums. So through the back door BJ is still on it.
BJ: "I was very sad that we couldn't make our schedules work for this recording. I had such a great time when we recorded 'Sticky Hands'. All the more delighted and surprised I was to see that this album contains three remixes that include me. I love their energy and vibe. But overall I have to admit that this album is killer. I really like it a lot."
You can buy the album on CDbaby in physical form or on
iTunes as a digital download.

Leather Zoo news
Nov 1, 2008
Tonight is Leather Zoos last gig for the year. This concludes BJs second year as one of the few German musicians who has ever made it into an original British punk band. As one should do. They have released their first EP this year and toured extensively throughout 2007 and 2008. The gig in Rotherham was the fulminant conclusion of those two years. They shared stage with the notoious 70s punk icons The Vibrators and had a great time.
But this does not conclude the doings of Leather Zoo as 2009 will definetly be a very active year for the four. For more information on LZ please check the following links:
Leather Zoos website
Leather Zoos official myspace site
The Leather Zoo Street Team
XRNR - digital release
Sept 26, 2007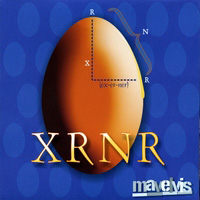 Finally XRNR has also been released on iTunes. The sales on CDbaby are coming along surprisingly well and a first little performance is in the making. You will hear more about it as we know more. For now we can only recommend a visit to the iTunes store - if you don't want the album to be delivered physically to your doorstep - to download and enjoy.
BJ: "It's pretty crazy how long this album took to make and in how many countries, cities, studios and venues it has been recorded, mixed, edited, re-mixed and re-warped. Everybody involved has an extremely emotional relation to this album but we didn't know when and if it would finally come out. When it finally did - well, I felt like I had given birth... hahaha. But honestly: This is art in it's true sense. I am elated to be a part of it."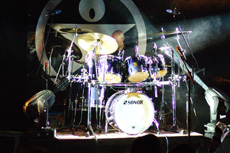 Dates:
Leather Zoo
· 03/May/2009 - Blue Bell Wood Charity Appeal Event
· 08/May/2009 - Moorfoot Tavern Sheffield UK
· 09/May/2009 - Dickens (10) Rotherham UK
· 15/May/2009 - The Appleby Burton upon Trent UK
· 17/Jul/2009 - Sun Sucks Brain Out OA Festival
· 02/Oct/2009 - Fast Fucking Forward Festival Mannheim DE
· 10/Oct/2009 - Rudi's Blues Café Supporting VICE SQUAD

---
Die Sklaven
· 13/March/2009 - Rockfabrik Übach-Palenberg, DE